About Our Site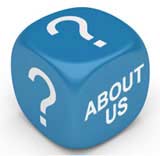 PetsAndKids was formed to offer a unique reference point on keeping animals around children.
Owning pets, gives children an interest and also a responsibility as they learn how to care for the animal and provide the pet with its daily needs. Here on the PetsandKids site we aim to show you how children and pets can co-exist safely and also give children an insight into the world of animals.
PetsandKids is a website you and your kids will want to come back to time after time because it contains so much information on such a wide variety of topics, encouraging them to take an interest in their pets environment and what they personally can do to protect it.
Training for the child and for pets such as cats and dogs is vital and the PetsandKids site will show you how to achieve this without too many tears from the child or the pet!
The PetsandKids site is the ideal place to visit when deciding if to make a pet part of your family.
Our concern was that there was no single UK resource for interesting features and practical advice on this subject.
Our features and articles are written by experts - who have experience, or a particular interest in this area.
Our Background
PetsAndKids was founded by John Rowlinson, the founder of PtS.
John, through PtS, is involved in a number of ventures including software and property companies. A percentage of revenue from these activities goes towards funding PetsAndKids and a number of similar sites.
Our focus is simply on having experts create the highest quality information possible that is widely read.

Related Articles in the 'Site Information' Category...