My Daughter Was Bored With Her Puppy: A Case Study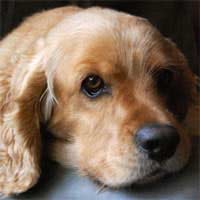 Sheila Grosvenor purchased a puppy for the family expecting them to be overjoyed with the new addition to the family. However daughter Hayley, 10, quickly became bored with the animal and ignored its presence.
Chores
"When the puppy first arrived in our home both the children were overjoyed," said Sheila, "Trevor my son was only five years old but he took to grooming and feeding the cocker spaniel from day one. Hayley on the other hand went back to her computer games and ignored the little chap even though he followed her begging for attention. I had made it clear to both children that Oscar (the dog) was a joint present and they were both to share the chores related to dog care. Their chores included walking the dog twice each day although either myself or husband Simon would accompany them as they were far too young to go out alone.
Scare
After only two months Hayley had a fright when we were approached by a stray dog. She had quickly picked up Oscar to protect him. As it was the stray dog walked away and seemed harmless but Oscar nipped Hayley in his excitement to follow the other animal. Hayley was distraught and I all but carried her home whilst trying to control a young puppy who wanted to walk in the opposite direction. I was at my wits end. Hayley was frightened of Oscar although she had not been hurt – there wasn't even any blood on her finger, nor a bruise to speak of. To begin with she wouldn't even enter the room if Oscar was about but eventually would go near him but kept her feet tucked under her and ignored his advances. We ended up having to shut Oscar in the kitchen which distressed him somewhat. Because Hayley would not go walking with the dog Trevor decided he wasn't doing her share of the chores. Eventually the care of Oscar was left to me and Simon.
Help
We were on the verge of handing Oscar back to the breeder as the children lost interest and to be honest the dog was getting rather naughty when we met a colleagues wife at a social function. Tracy Bishop it turned out ran training classes and told us that Oscar was bored and needed training. She suggested that we went along with both children and Oscar to the following week's classes just to watch what was done with the younger dogs.
Eye Opener
To say it was an eye opener was a bit of an understatement. There were children there as young as Trevor and Hayley who could walk with the dogs and make them stand and turn on command. It seemed we had gone to a ring training class which people use to train dogs for the show ring. Our breeder had said that Oscar was a good example of the breed so perhaps it was the right class for us? Tracy encouraged Hayley to try her hand at walking Oscar just as the other children had and she took to it like a duck to water. She was so excited to be able to handle Oscar that we booked to attend the following week. Hayley soon made pals with another girl who showed a small terrier. Hayley begged to go to a local show to watch her friend and before we knew it she too was entering Oscar in a fun pet show.
Shows
Such is her joy in Oscar and all things doggy that we now take Hayley, Oscar, Trevor and Patch to dog shows most weekends – oh yes did I mention that Trevor now has his own dog to show. This dog show lark is catching. I'm just glad I have a happy daughter and a happy dog!"
You might also like...