What Suits Your Family Lifestyle?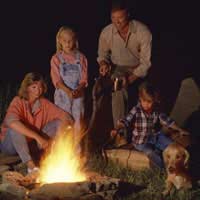 The choice to bring a pet into the family is one that brings so many benefits to the lives of children. Scientific studies show that kids who grow up with pets are more confident, socially adjusted and compassionate to those around them. But the question is, what kind of pet suits the lifestyle of your family? Taking an animal into your home that doesn't mesh with the way you live your lives defeats the whole purpose of pet ownership and its plusses. Before bringing a new pet home, here are some factors to consider.
What Time Can Your Family Spare?
Take a realistic look at the amount of time your family can give to the care and training of a pet. Some families take on more than they can handle because of wishful thinking or based on the hope of a lifestyle change in the future. Time to spare right now is especially important if your family is considering taking on puppies or kittens, which need a lot of attention and training while they are growing up. Parents need to take into consideration that though children will sincerely promise to look after their pets and mean it at the time, many kids are unaware of what they are getting into or unable to fulfil all of their responsibilities. So at least one parent needs to be willing to commit to being the full time caregiver for the animal as a fallback plan. Is this an option for either of you if your kids can't provide what the pet needs? If both parents work long hours, choosing a low maintenance animal like a pocket pet, fish or reptile might work out better for the whole family.
What are Your Favourite Family Activities?
If your family spends every weekend they can get away camping out in the wilderness, down at the beach or out hiking through the forest, a dog could be an ideal companion to accompany you on adventures. Spend most of your free time taking your child to science centres, aquariums or museums? Fish or reptiles may be something to capture your kids' interest and encourage the fascination with science that they are developing. Your family loves to cosy up with a good book at home, have friends over and watch family films together? A cuddly, social animal like a rabbit might be just the thing. Think about how your family spends their time and then investigate the breed characteristics of different types of pets that suit your family lifestyle.
What Kind of Environment Can You Provide a Pet?
Do some research and reading on the needs of pet you intend to get, then walk around your home and see if you have the capacity to fill those needs. Birds must not be kept near the kitchen, dogs need room to run around, cats constantly climb on top of everything. Can you visualise the pet your family is thinking of living happily in the space you have now? If you are renting, double check your lease or rental agreement to make sure you're legally allowed to have the pet you wish in your home. Some places are fine with cats but not dogs, dogs but not cats, etc. Also, if you're on a busy street with a lot of traffic, an animal that needs a lot of outdoor time may have a short-lived existence as a family pet. Brainstorm methods of keeping that pet safely contained in your back garden or entertained and happy as an indoor animal.
What Age are Your Kids?
Certain types of pet just don't work well with young children. For example, a rabbit won't fare well in a household with kids who aren't of an age to comprehend that bunny doesn't like to be picked up. Kittens and puppies can come to harm under the loving but unwittingly rough cuddle sessions with toddlers that don't know their own strength. Parents may not have the time to properly train pets with all the responsibilities of a young child on their hands. If your kids are almost teenagers and want a bird, is everyone aware that they can live to be 30 to 100 years old, depending on the species, and could still be in the family when your kids have children of their own? If your child is too young to deal with the concept of death properly, is it a good idea to get a hamster or gerbil with such a short lifespan?
Taking a little time to consider and doing some research to pick a pet that's ideal for your family lifestyle means happy kids, happy parents and well loved pets, benefiting everyone involved.
You might also like...