Taking Photographs of Pets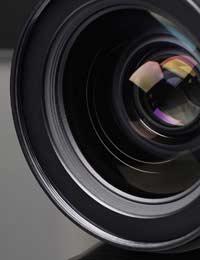 Keeping a photographic history of your pet is as enjoyable as photographing children and grandchildren. From cute little puppies and kittens to older more dignified animals it is lovely to look back on our family friends long after they have crossed over the Rainbow Bridge.
Black Noses
Many of us have photographs of large black noses in front of the camera lens as our pet leaps at the photographer just as the camera clicks. It is no use calling your pet to gain his attention as you would a child as most animals, rather than lift their head and look interesting, will gallop towards whoever called them. Instead try to catch your pet at play or during a walk.
Have Help
Ask a friend or relative to help you when taking photographs of pets. An animal that tends to wriggle and squirm may be photographed better held in someone's arms. If you want the pet to be photographed standing have the friend hold a toy at waist height and for a few brief seconds you will have the window of opportunity needed to take a few photographs before the animal has leaped into the air.
Keeping a Record
Sadly in this day and age many family pets are stolen. By having a detailed photographic log of your pet it will aid police and other agencies in the search for the animal. Keep these photographs on your computer or stored safely ready to print onto posters or send by email.
You really need a good photograph of each side of your pet as it is standing. Then one from above, and a few close ups of its head from different angles. Zoom in on any distinguishing marks and scars as well.
Show Poses
For those people that show their pets there are times when a good photograph is required for pet magazines and breed club yearbooks. Standing a dog in a show pose and having his coat perfectly groomed is no mean feat. It will be you that needs to hold the dog's lead and a competent photographer to take the photograph.
Under these circumstances most people decide to use the services of a professional pet photographer the names of which can be found in the publications read by exhibitors and breeders for both cats and dogs. The session does not take long and you will be provided with a set of proofs from which to order.
Puppies and Kittens
If you are ever fortunate to have a litter of puppies or kittens to photograph you will know there is a definite art in keeping the group together. A basket or a box to hold the kittens helps to keep them in one place. Also try taking the photos just after a meal when they are sleepy and not likely to run away.
Puppies peering over a wall or sitting in a line on a sofa is cute but hard work! You will need several helpers to put the puppies back in place as there is always one running away just as you take the photograph. A tip used by many animal photographers is to have a thin lead or nylon thread on each puppy's collar with the other end hidden behind the mother dog. The puppies will look alert when in fact they are moving forward towards the photographer. Any signs of leads can be digitally removed afterwards.
Tanks
Taking photographs of pets that live in tanks such as snakes and lizards can be hard as their will be a reflection from the glass. Take the pet from its tank and place on a single coloured sheet that enhances its colour before taking the photograph. Perhaps add a log or twig, depending on the pets' size, to give a variation to some of the images. If the pet is a fast mover either have someone ready to catch it or make a barrier around the backdrop to stop any chance of escape. A child holding his pet lizard or snake can look very endearing in a photograph.
You might also like...